Transform interactions with policyholders.
Encircle is a real-time documentation and collaboration platform for the Property/Casualty insurance industry. It's the only solution that empowers policyholders and claims professionals, and works across all lines of business.
Connect your ecosystem.
Encircle seamlessly syncs between mobile devices and the web, providing one system for everyone in the underwriting and claims process. From underwriting inspection, to FNOL, and loss recovery – Encircle eliminates manual, disconnected processes.

Simple and easy to use.
Document properties with photos
Requires little to no training
Any mobile device – Android, BlackBerry 10, iPhone, iPad
No pen and paper, dictaphones, or digital cameras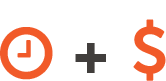 Save time and money.
One tool, one set of data, intuitive system
Avoid double entries and tracking down contractors
Automated report creation
Platform unites policyholder, inspector, claims handler, adjuster, and contractor

Scalable and secure.
Visibility and control
No integration, keep current infrastructure
Reduce soft fraud and costly on-site inspections
Policyholders can self-document
Reduce demand on resources, time and costs.